New Milwaukee Regional Coordinator
September 16th, 2020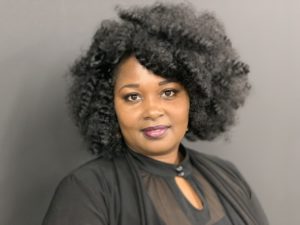 MADISON, Wis. (September 16, 2020) — Early elementary literacy nonprofit Future Forward announced the addition of youth service specialist Andreana Watkins as Milwaukee Regional Coordinator. In this role, Watkins will work with schools, as well as Future Forward Program Managers and Family Engagement Coordinators, to implement and evaluate the early literacy program within the new dynamics of this school year.
"Andreana adds an impressive range of experience working with students and families, as well as educators and community leaders. She has real-life understanding of how involving caregivers substantially bolsters early literacy," said Executive Director Kate Bauer-Jones.
As a Family Engagement Manager for nearly a decade, Watkins helped countless children with literacy and beyond, supported and promoted the needs of families, managed staff, and maintained productive relationships within the Milwaukee Public Schools System. As Milwaukee Regional Coordinator, she will oversee one of Future Forward's largest community implementation sites in the country.
Watkins graduated from Concordia University of Wisconsin with a bachelor's degree in Business Management.
Future Forward is funded by the Education Innovation and Research (EIR) Program, designed to generate and validate solutions to persistent educational challenges and to support the expansion of effective solutions to serve substantially larger numbers of students. The EIR Program, established under section 4611 of the Elementary and Secondary Education Act (ESEA), as amended by Every Student Succeeds Act (ESSA), provides funding to create, develop, implement, or replicate, entrepreneurial, evidence-based, field-initiated innovations to improve student achievement and attainment for high-need students and rigorously evaluate such innovations.