History of Future Forward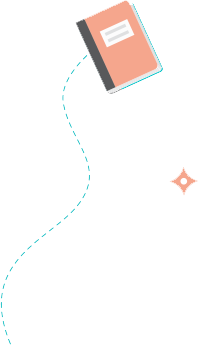 Future Forward was birthed as the SPARK early literacy program in Milwaukee, Wisconsin in 2005 as a partnership with Milwaukee Public Schools, Marquette University, and a local out-of-school time provider. The program incorporates two main components of intensive tutoring and family engagement to support elementary-aged readers. Since that time, Future Forward has expanded significantly and moved under Education Analytics, Inc. (EA), a national nonprofit organization. In 2017 we officially rebranded as Future Forward.
Future Forward's program model has undergone multiple research trials that have demonstrated the efficacy of our approach to literacy intervention. By supporting the needs of the whole child, Future Forward joins other successful interventions in demonstrating that young, struggling readers can make significant yearly progress when given the tools, resources, and attention required to catch up to their peers. The program was classified by the Center for Research and Reform in Education (CRRE) at Johns Hopkins University as one of a small number of literacy interventions that both work and meet the "strong evidence definitions" laid out in the Every Student Succeeds Act (ESSA).
In their external evaluation of the The Program Model, the Socially Responsible Evaluation in Education (SREed) at University of Wisconsin-Milwaukee found that including school-day one-on-one tutoring and intensive family engagements in a literacy model yielded positive and statistically significant impacts on student outcomes. Furthermore, the positive impact of the program was shown to remain stable one year after the end of participation: former participants scored significantly better on the spring STAR Reading assessment compared to control students, and former participants had 2.9 fewer school absences compared to control.
The research evaluation of the program met What Works Clearinghouse standards and suggests promise for Future Forward's impact. In the 2022-2023 school year, nearly 40 schools are using the Future Forward program across six states and the program has a total of 150 employees.
Future Forward is rigorously evaluated by external, third-party evaluators. It is repeatedly found effective at improving student literacy, school-day attendance, and reducing referrals to special-education services. Read about key findings and review specific studies by clicking the button below.