Intensive Family Support Integrated with High-Dosage Individual Tutoring
Future Forward understands that all learning begins at home. Families are children's first and most important teachers. An intensive focus on supporting literacy through family engagement is a key component of the Future Forward program. Research shows increased parental involvement in children's schooling is connected to early literacy gains. While outcomes for all students improve with additional family involvement, the demonstrated positive working relationship between the home and school is shown to have an added literacy benefit.
Family Engagement Coordinators help develop both skills and confidence among early readers. Together, Future Forward supports schools, communities, and families in the reduction of chronic absenteeism.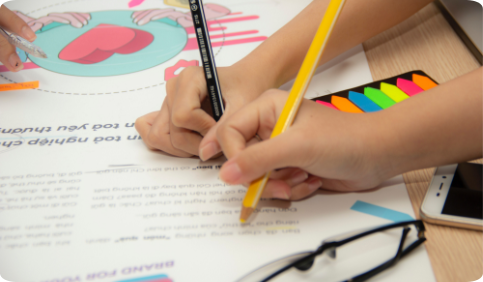 Not only does increased family engagement lead to increased positive feelings about literacy, which in turn improves literacy performance, family involvement is also closely connected to student attendance. Some districts even partner with organizations to help provide families with everything from a bus pass to emergency shelter to legal help to promote student attendance. A school district can't solve deeper social problems on its own. Ultimately, for literacy instruction to work, children first need to be in school to receive it.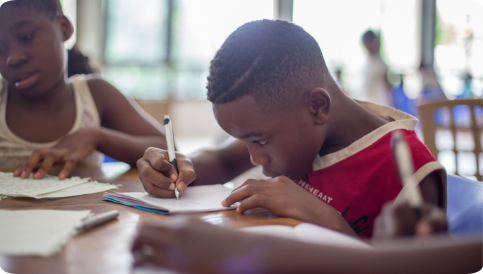 Through innovative caregiver engagement and outreach practices, Future Forward is designed to address the need for family involvement. At the heart of this effort are Future Forward's Family Engagement Coordinators, whose goals are to promote literacy in the home and community and to provide a safe, supportive space that allows students to develop confidence and self-esteem. Coordinators stay connected to parents through a variety of means, such as social media, written communication, parent events, and home visits.
Importance of Family Support
Family engagement includes events that focus on ways adults can support learning at home. Activities that engage the whole family in daily literacy practice – including regular "read-alouds" with intentional breaks to discuss picture-to-text correlation and content – promote love of reading and deepening comprehension. Future Forward staff continually look for new ways to understand families' needs and direct caregivers toward resources in the community such as workforce development, continuing education, how to be an advocate for their child, effective communication, and health resources.